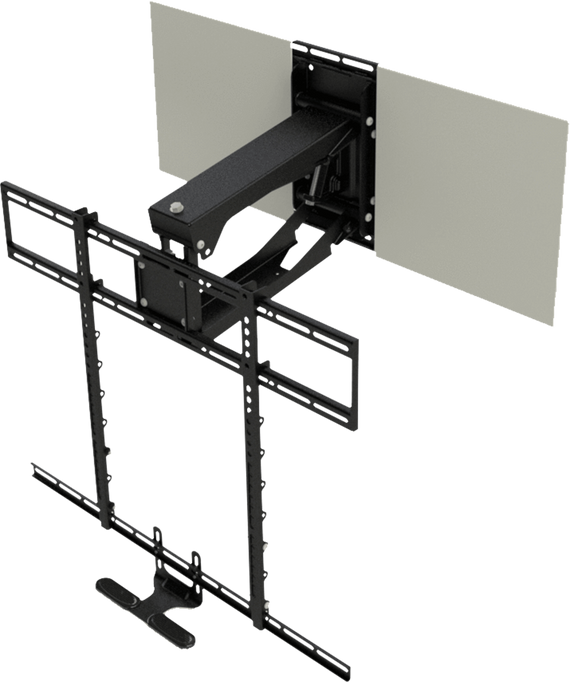 Welcome to
Mantelmount
You're here because your home entertainment experience greatly matters to you. It matters to us too. MantelMount has triple the amount of performance & safety features than your standard TV mount.
Welcome to an entirely re-imagined, fully optimized home
entertainment experience.
Why Mantelmount?
What to expect
From our mounts
We currently offer 4 different models, perfectly catered to your TV mounting needs. All of our models come chalk-full of features, making them superior to all others in build, engineering, motion & safety.
Shop our mounts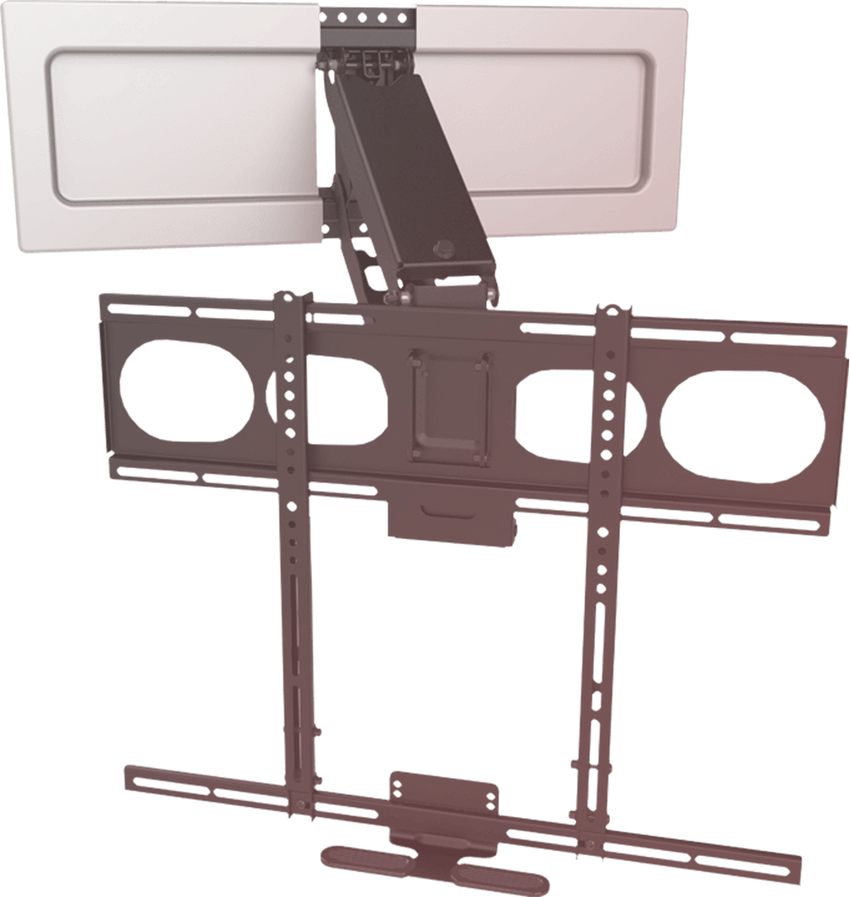 Unique
Features
Auto-Straightening
Automatically straightens TV when raised from a swiveled position.
Adjustable stops
Vertical and swivel stops prevent collision between TV & mantel.
Full range motion
MantelMount's full motion makes it easy to perfect your TV view.
SOUNDBAR ATTACHMENT
Easily attach your sound bar directly to the mount's horizontal brace.
*Only included on MM540, MM700 & MM750
PAINTABLE COVERS
Ensures the beauty of your home theater remains aesthetically pleasing.
*Only included on MM540, MM700 & MM750
SLIDING WALL PLATE
Plate can move laterally to reach wall studs.
Cable Management
Cable tabs keep your wires organized.
INSTALL SAFETY PIN
Locks mount arm during tension testing.
HEAT SENSING HANDLES
Patented handles turn red if the temperature exceeds a safe 110 °F.
*Only included on MM540, MM700 & MM750
Best Selling Consumer Mounts
MM340 Standard Pull Down TV Mount
The MM340 Standard Mount is perfect for those wanting their entry level Pull Down TV Mount to place a heavier emphasis on safe, easy and dependable functionality, yet still be made with the incomparable standards in engineering, craftsmanship and features that only come with a MantelMount ®.
Learn more
From
The MM540 Enhanced Mount gives you true safety, complete functionality, the incomparable MantelMount ® engineering & craftmanship, plus the premium features all in one Pull Down TV Mount!
Learn more
Testimonials
I Love It!
MantelMount freed up so much space, completely changing the feel of the living room. There's now tons more room for the kids to play and I no longer worry about them tipping the TV or pulling on wires.
Dan P.
Elmhurst, IL
MantelMount the Magnificent
Flawless design. Highest quality components. Functional superiority. Spot-on installation instructions. Couldn't be more satisfied. Looking forward to years of continued use.
James G.
Middleton, GA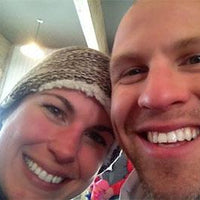 Superb product!!
This mount is a beast! It solved my family's sore necks and it looks great. MantleMount have been extremely responsive to my questions. I couldn't ask for anything more from them. A+
Heather & Dakota R.
Baton Rouge, LA